Experience the best spa water
The easy-to-use FreshWater Salt System simplifies water care so that you spend less time on maintenance and more time relaxing. A salt water hot tub system uses fewer chemicals, conserves water and gives you  natural feeling water and no harsh odors. For a limited time, compatible Hot Spring Spas and Caldera Spa models get a free upgrade.
Hot Spring Spas and Caldera Spas are ramping up production to meet high demand for hot tubs. Now is your chance to experience the #1 best selling hot tub brand in the world. Choose from a wide range of affordable and luxurious hot tubs which will complement any home and lifestyle.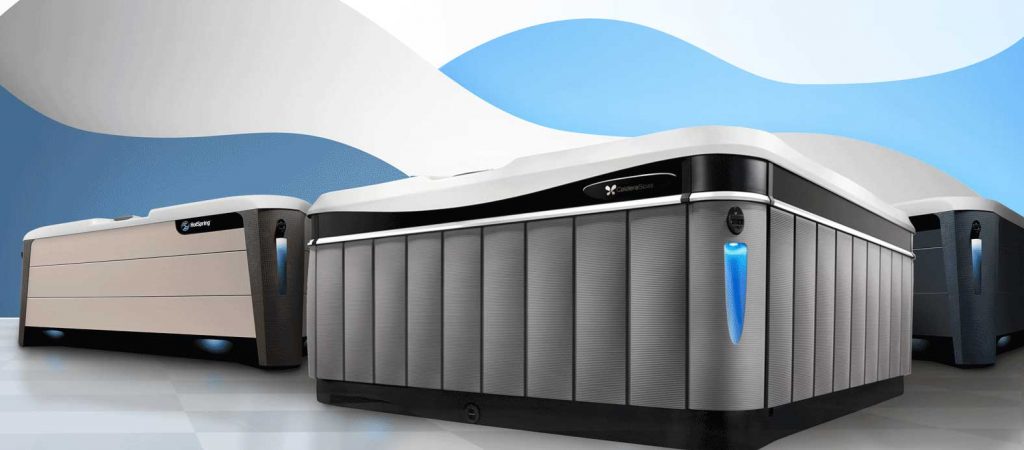 Visit one of our 4 locations
9755 Jefferson Davis Hwy
Fredericksburg VA 22407
M-F: 10 am-6 pm
Sat: 10 am-5 pm
Sun: Closed
Phone: 540-710-9700
Get Directions
15552 Wc Commons Way
Midlothian, VA 23113
M-F: 10 am-6 pm
Sat: 10 am-5 pm
Sun: Closed
Phone: 804-794-7721
Get Directions
257 Connor Dr., Suite A
Charlottesville, VA 22911
M-F: 10 am-6 pm
Sat: 10 am-5 pm
Sun: Closed
Phone: 434-202-2331
Get Directions